The Medical Informatics group is developing decision-support tools that help clinicians identify optimal treatments for their patients and reviewers at the US Food and Drug Administration monitor the safety of drug products. Medical informatics research and design efforts work to bring cutting edge science to clinicians and other medical experts in a digestible way to guide patient care and protect public health through implementing advanced tools in decision-support platforms to aid clinical decisions. In collaboration with the Johns Hopkins Molecular Tumor Board, the group is working to develop a precision oncology platform that will help medical experts identify optimal treatments for their patients and validate existing and/or generate new knowledge on mutation actionability. These tools and platforms are actively used to support decision-making.
Medical Informatics Faculty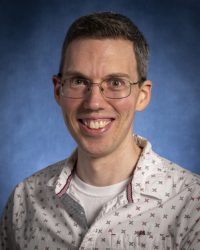 Kory Kreimeyer, M.S.
Research Associate
Software Engineer
Jonathan Spiker
Research Associate
Software Engineer